How much does a wedding marquee cost in NZ?
The average wedding marquee with chairs, dance floor etc costs around $5,000 for around 100 people. Larger vineyard weddings with a guest list of 140 may be cost around $9,500 and might also include clear walls, silks and fairy lights.  The difference comes down to whether you'd like a formal layout, where the marquee has set room for the buffet table and dance floor, or an informal layout (more compact) where you have to clear away some tables after eating to make room for the dance floor).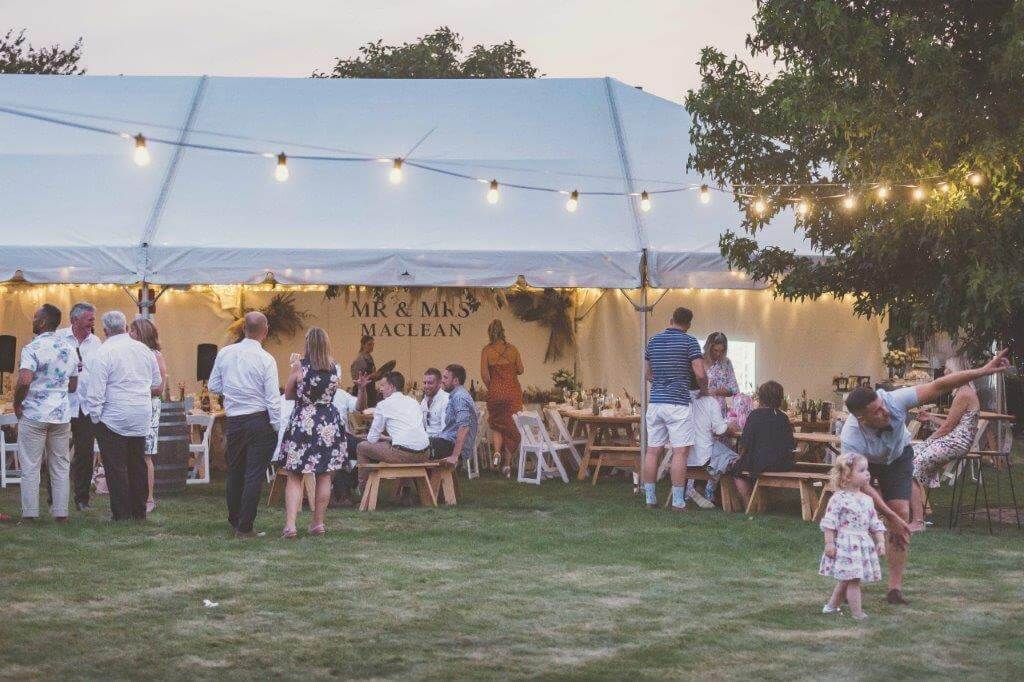 Why hire a marquee when I can buy a cheap Chinese gazebo?
Most of the cheap marquees you can buy at bulk stores are not designed for regular use or adverse weather conditions.  Don't get left in the lurch!  Hire a Johnson & Couzins marquee in Christchurch, and sleep well knowing that your marquee or tent will be there for your event and you won't embarrass yourself as a flying circus!
How far in advance do I need to book a marquee?
Some people are planning their event 2 years out, others 3 months out, according to Jemma from Johnson & Couzins marquee hire.
What marquee size do I need?
Clip Frame Marquee Sizes

Peg & Pole Marquee Sizes